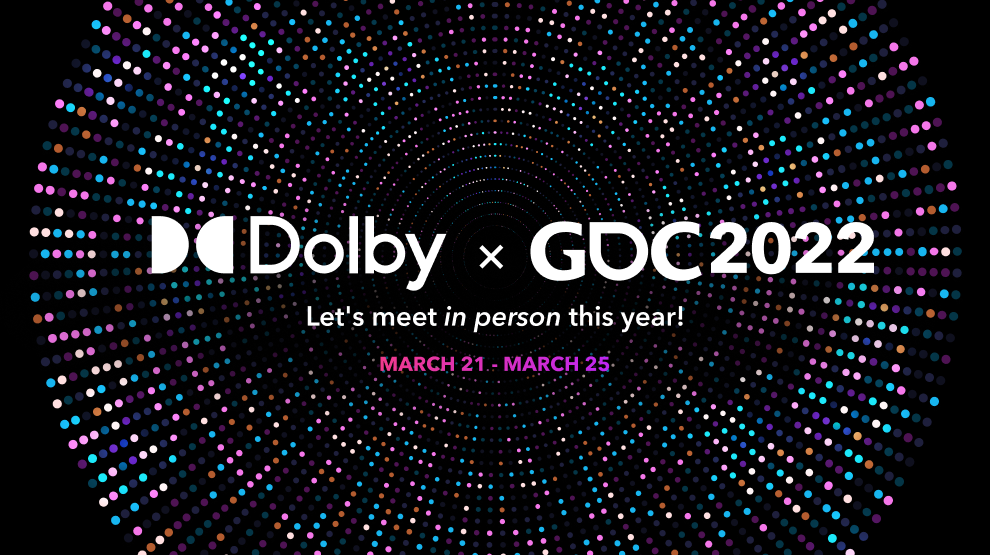 We're happy to be back at GDC this year, it's been far too long since we've all been together in person.
GDC is happening March 21-25 at the Moscone Center in San Francisco, with the expo running March 23-25.
You'll find us on the show floor in booth 1041, where we'll have a dedicated demo section for Dolby Atmos for Mobile Games, plus our Dolby Atmos.Vision theater with daily technical and creative talks.
We're also excited to share information about Dolby Atmos Personalized Rendering.
We all hear things differently due to our unique physiology, and when listening to audio over headphones, these differences can have a profound impact on how we hear and perceive sound. Now, creators with a smartphone and just a few minutes can have a headphone experience that, until recently, was impossible for more than a select few individuals. Come learn about how you can take advantage of Dolby Personalized Rendering in your workflows, and even get the process started on the show floor!
Here is the current session line-up for GDC 2022: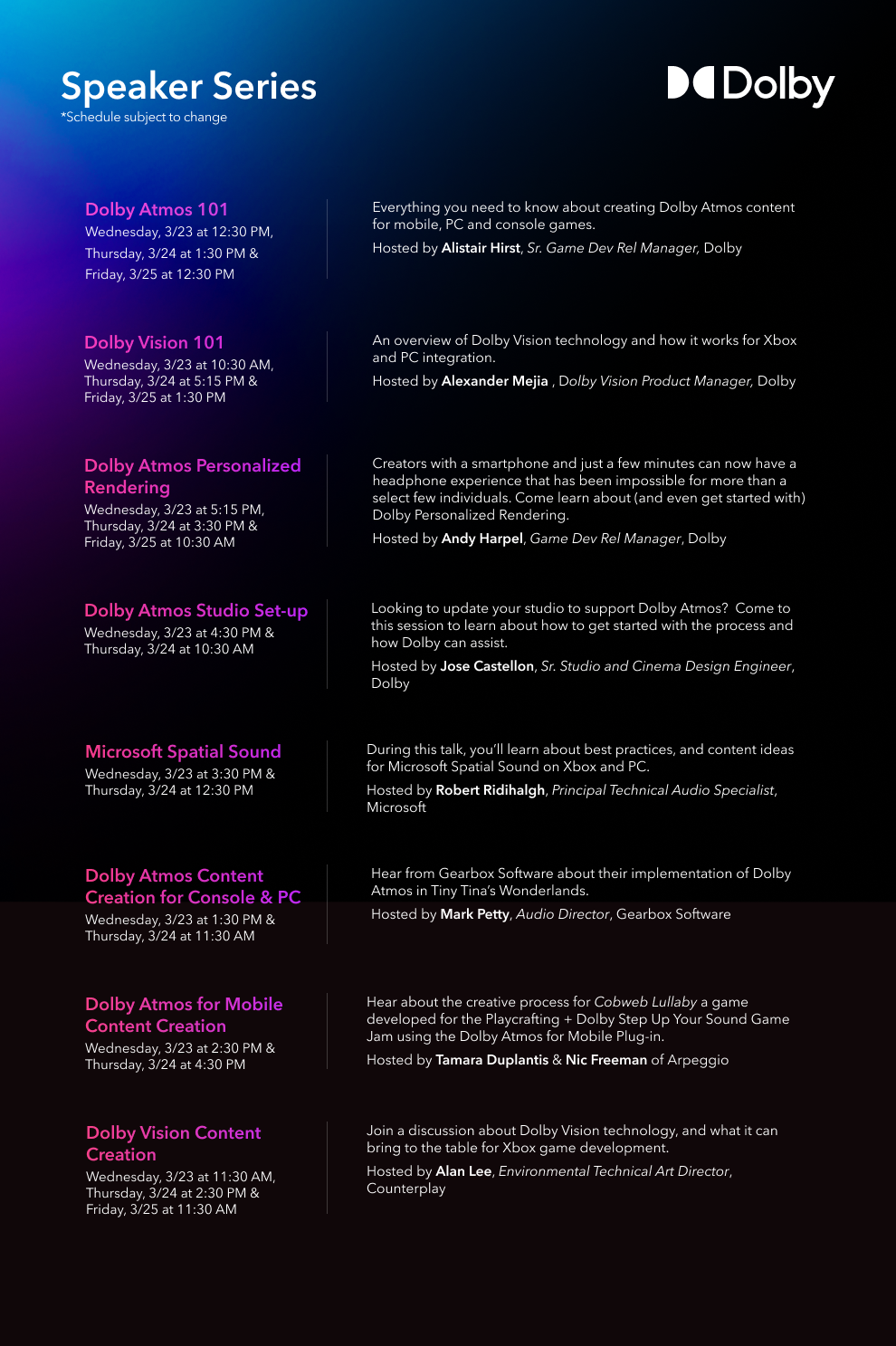 Come by and check-out a session, a demo, talk personalized rendering, or just say hello. If you'd like to set-up a meeting with one of our team, please contact us.
We hope to see you at GDC 2022!