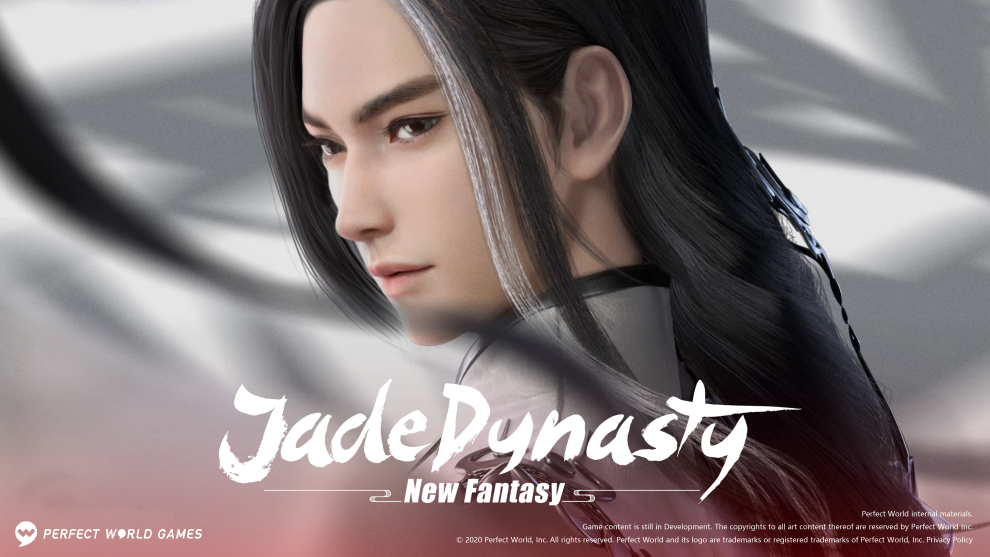 Jade Dynasty: New Fantasy released this summer and the English version will arrive in market this fall. Regardless of what version of the game you play, one thing is certain, the audio has never sounded better. By utlizing Dolby Atmos, the world created by the design team is truly stunning.
The environment and ecological landscape in the game provides the perfect canvas for spatial audio. The transition from day to night allows for you to hear seagulls cry as they fly overhead in the morning, the insects chirping in the evening, and the waves lapping against the shore throughout the day. If you listen closely, you can hear that the water and bushes dynamically change depending on what character is walking on the beach.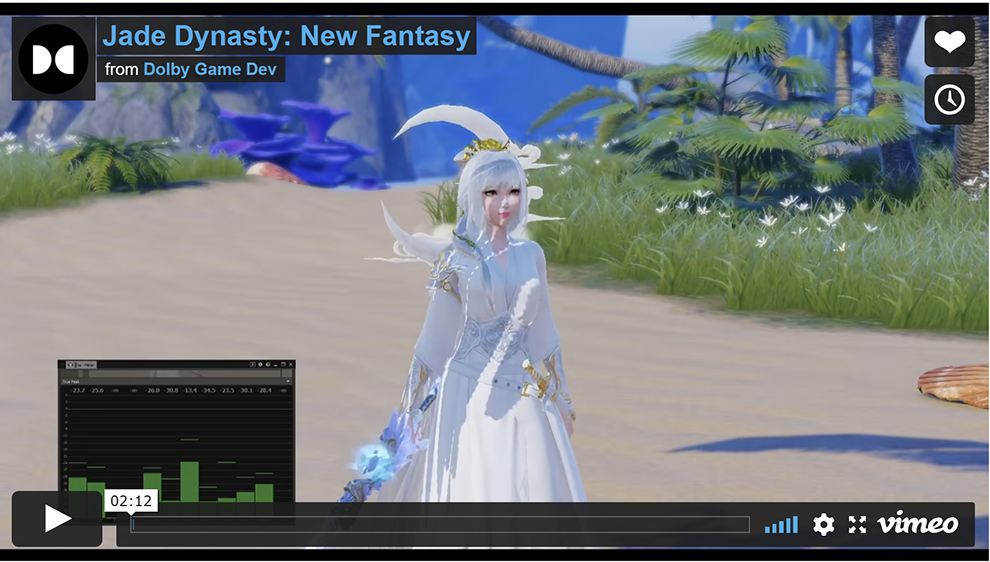 Jade Dynasty: New Fantasy Game Capture
Another important part of the sound design is the use of ambient sound effects, which create a unique sense of space and reality. Birds, insects, moving water, rain, and thunder are things that come to mind when you think about sounds in nature. When creating the sound effects in the game, the audio team took into consideration the landscape environments, cultural backgrounds, and other dimensions to restore the natural sense of hearing. By layering different audio bandwidths, players will have a cleaner, and more authentic experience of sound in the overall environment.
The game also incorporates original audio recordings from many rare and endangered animals in the environmental sound effects. For example, the sound of the Pavo Muticus, a highly recognizable national first class protected animal, is added to the Mountain in southern Xinjiang and the rare Strigiformes voice can be heard in the secluded moonlight est.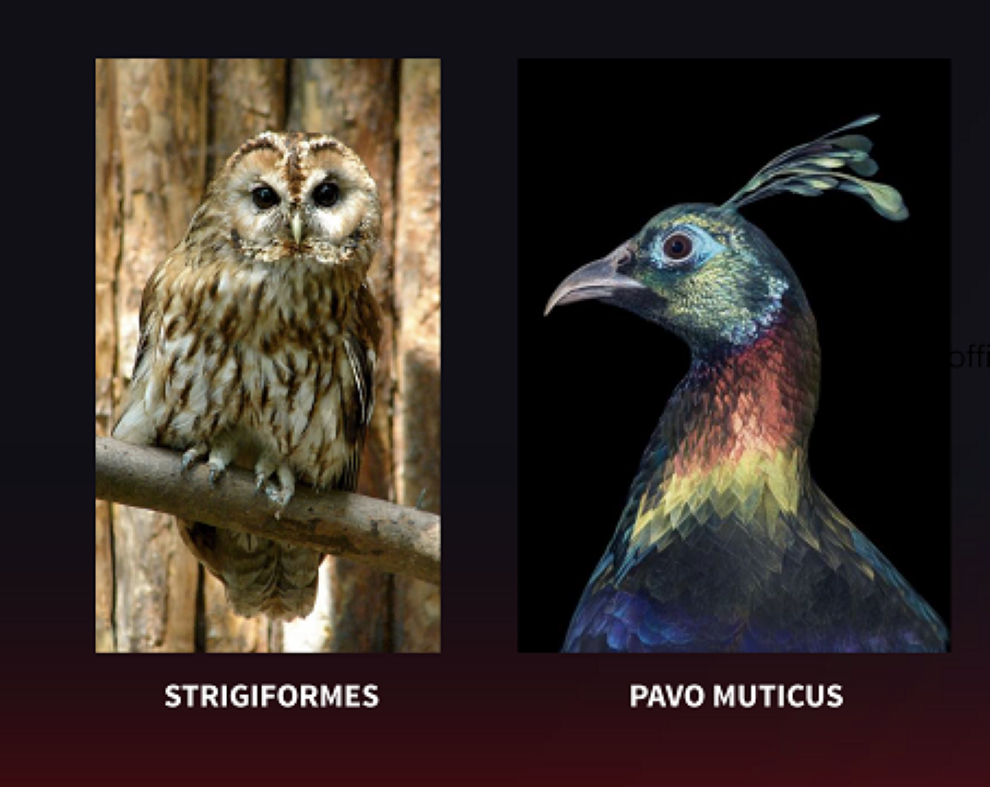 The rare bird, the black bellied snake pelican, once appeared in the wetlands of southern China. Only in 1931 did a team in China record its image data. The extremely dangerous bird, the rhinoceros galea, in the primitive forest of Southern Man, was hunted for its skull called "hedinghong", and you can hear their singing in the Poisonous Snake Valley.
Understanding the behaviors of the animals can help human beings better coordinate and deal with the relationship between man and nature,raising the awareness to protect endangered wildlife.
Tian Hao, Producer of "Jade Dynasty: New Fantasy" told us, "Jade Dynasty, New Fantasy" uses a wide range of environmental sound effects in the game, with Dolby Atmos, we can precisely put this sound objects into the game just like we hear it in the real life. For example, we have recorded a sound of a rare green peacock and placed it into the game. In this way we remind our gamers to pay attention to the harmonious symbiosis of our nature."
The team at Perfect World outdid themselves, and the importance of spatial audio is evident throughout the game. We encourage you to check it out for yourself, you can download Jade Dynasty: New Fantasy here.