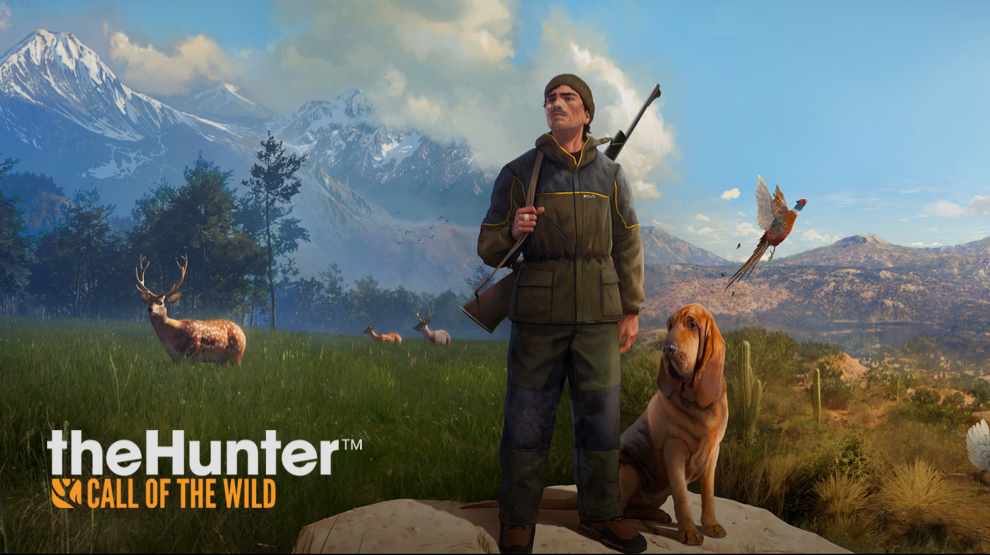 theHunter: Call of the Wild by Expansive Worlds (a creative division within Avalanche Studios Group) has wowed players since its launch in 2017 with its immersive and realistic world. A new update to the game releasing today adds Dolby Atmos audio to the game. Zevik Perry, audio director at Expansive Worlds discusses the team's journey towards today's launch.
Hi there! Tell us a bit about yourself.
Hello! I'm Zevik Perry, Audio Designer on theHunter: Call of the Wild. Before joining Expansive Worlds (a creative division within Avalanche Studios Group), I worked as a freelance sound designer in the film and games industry, doing orchestration work and additional music production for games like Destiny 2. I've been a musician most of my life and always loved
experimenting with sound, which led me to getting a Bachelor's Degree in jazz and music education.

How did you end up in the games industry?
After finishing my Bachelor's Degree, I did my Master's in scoring for video games and film. I was fascinated by the process and collaboration that's required when developing games, and really enjoyed the technical aspects of it. I quickly fell in love with sound design, synthesis, recording, and audio processing, and here I am now!

Why did you decide to implement Dolby Atmos in theHunter: Call of the Wild?
We (the audio team) started discussing the idea about a year ago, and felt that it would be a great addition to the experience. theHunter: Call of the Wild recently celebrated its fifth anniversary, but we're always trying to find new ways to make the game more immersive, accessible and enjoyable for our players. Dolby Atmos helps us achieve this. The game is known for its authentic portrayal of hunting, and audio plays a crucial part in delivering that.

What benefits can players expect?
theHunter: Call of the Wild is all about the outdoors experience; exploring and discovering the open world, observing animals and their behavior, and getting to know each reserve's unique identity and culture. Since the game is quite slow-paced, there's a lot of time for listening to your surroundings – every wind gust, bird chirp, or rustling of a leaf tell a story. Dolby Atmos allows these sounds to be projected more accurately, breathing life into the
audio mix like never before.

What were some of the technical challenges?
Implementing a new tool or system is always challenging. The game has evolved massively over the past few years – both in content and tech – so we had to revisit older setups, systems, and audio events, and see how those would work with Dolby Atmos. What's important is that game performance is kept stable, while the creative decisions that were made back then are not altered. Besides the technical challenges, we also have to think about how a feature will add to the game and exceed player expectations, but not take away from what players are used to and appreciate.

Can you take us through the process?
The process started mainly with doing research. We read about Dolby Atmos and spatial audio, and studied the game to better understand what works today, what can be improved, which systems would benefit the most from this feature, and what we should prioritize. After the research phase, we experimented with performance testing. When we got that working, we went right into making mixing decisions. There's plenty of creative dilemmas and challenges along the way, but we learned a lot and are excited about this first step in delivering the best audio experience we can for our players.

What do you hope to achieve with Dolby Atmos?
The feedback we receive from our players is generally very positive. Audio is considered one of the game's strong points, and yet our responsibility as developers and creatives is to always innovate and push this wonderful medium forward. I want to believe that this implementation will take theHunter: Call of the Wild to the next level, and give players a chance to experience the game they love in exciting new ways. PC and Xbox One players can experience Dolby Atmos via a free update on June 28, 2022.
For more information about theHunter: Call of the Wild, visit the website and
@theHunterCOTW.