Dolby Vision
Dolby Vision™ brings dramatic imaging to your games—incredible brightness, contrast, and color—for a more intense, immersive, and engaging experience that pulls you into the action like never before.
Dolby Vision combines two powerful technologies - high dynamic range (HDR) and wide color gamut - with an ecosystem of Dolby Vision TVs, laptops, and monitors to give games ultravivid imaging beyond current TV standards and ensure that your artistic intent is preserved for all players.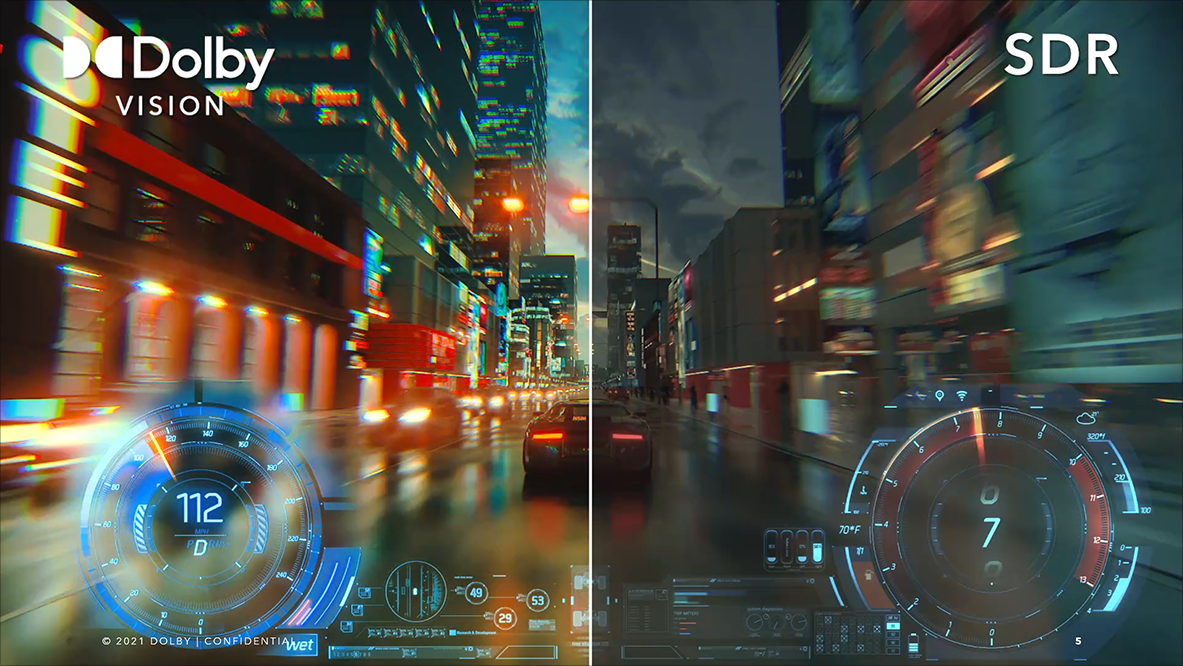 Dolby Vision achieves this astonishing image quality through innovative technologies that can deliver highlights up to 40 times brighter and colors never seen before in any game. Dolby Vision also reveals more of the game's details by mapping your content precisely to the capability of a Dolby Vision display without any user calibration required. Night environments actually look like nighttime, while colorful sunny days convey emotions more true to life. With this enhanced range of features, your customers will experience your game in a way that draws your customers further into your world and can raise your visual bar even higher.
If you are interested in learning more, please fill out the form below so we can assist you further. We'd love to answer your questions and help you evaluate your next steps.
If you encounter any difficulty in completing the form or finding any resource to aid your implementaion of Dolby Vision, please email games@dolby.com, your direct line to Dolby Games Developer Relations.