Dolby Vision brings incredible brightness, contrast, and color to your games for a more intense, immersive, and engaging experience that pulls players into the action like never before.
Dolby Vision combines two powerful technologies - high dynamic range (HDR) and wide color gamut - with an ecosystem of Dolby Vision TVs, laptops, and monitors to give games ultravivid imaging beyond current TV standards and ensure that your artistic intent is preserved for all players.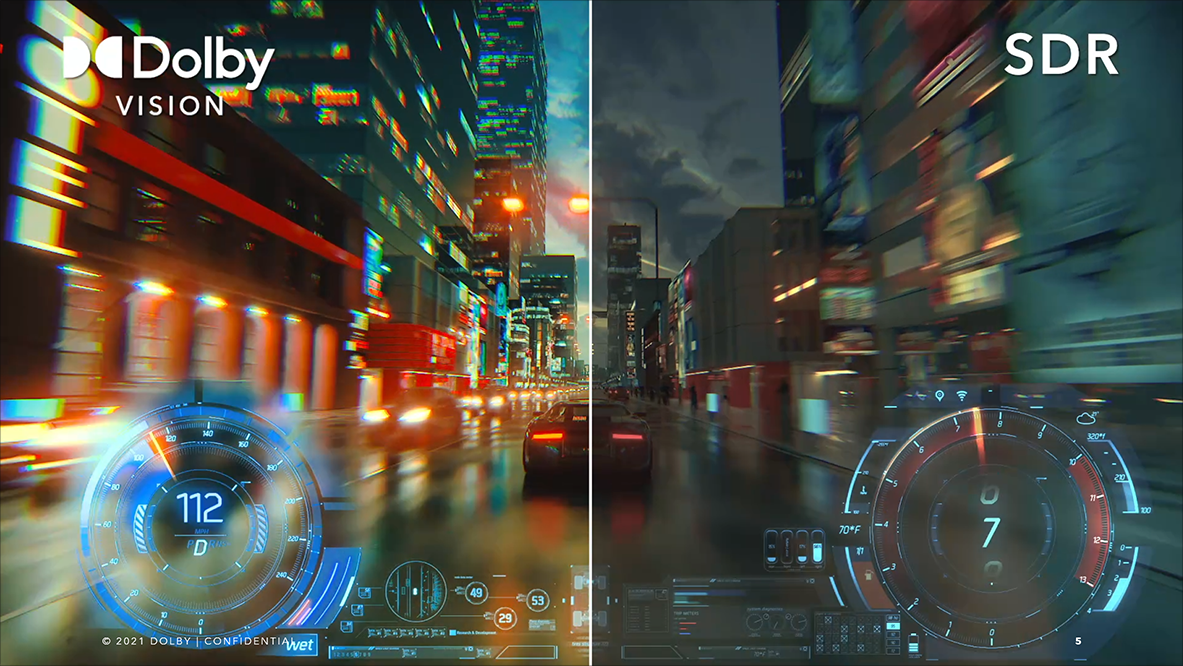 Dolby Vision is integrated into your games through a fully featured Software Implementation Development Kit (SIDK), giving you complete control over your images and visuals - frame-by-frame.
Xbox Series X and Xbox Series S also provide a platform solution that uses the Dolby Vision tone mapper to display your game with vivid color with no effort.
Dolby Vision SIDK
Xbox Series X/S Platform Solution

Manage tone mapping throughout the game to present your vision, your way
Master once in Dolby Vision and

generate Legacy HDR10 and SDR

outputs with minimal effort.

Use trims to adjust

the tone mapping to achieve your




artistic intent no matter where you deploy your game.

Allocate GPU resources as desired
Licensed product

Customize the

rendering pipeline to your exact needs

Auto-enabled on the 2104 GDK. No extra integration needed
Displays will enter Dolby Vision mode, preventing additional display mapping from external sources
No GPU resources used
Platform applies a one-size-fits-all mapping, requiring no setup from the title
No tone mapper tweaking available
Only on Xbox Series X and Series S
If you are interested in learning more, please fill out the form below so we can assist you further. We'd love to answer your questions and help you evaluate your next steps.
Please note that we are only able to accept requests from officially incorporated entities at this time. We apologize for the inconvenience.
If you encounter any difficulty in completing the form or have questions, please contact us.