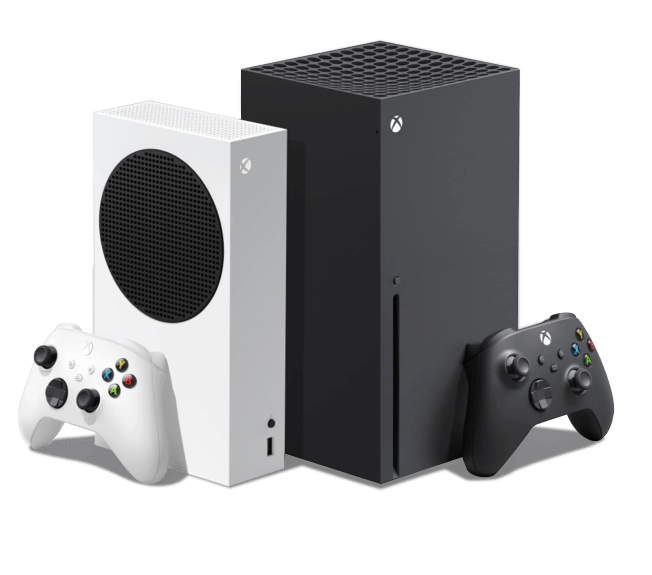 Dolby Vision brings dramatic imaging to your games—incredible brightness, contrast, and color—for a more intense, immersive, and engaging experience that pulls you into the action like never before.
Xbox Series X and S are the first gaming consoles to support gaming in Dolby Vision. In combination with support for Dolby Atmos, developers are well equipped to create amazing experiences that look and sound fantastic on Xbox.
With Dolby Vision, gamers on Xbox Series X and S will enjoy the best possible picture with no need for calibration screens or adjusting their TV settings, and even legacy HDR titles will put their TV into Dolby Vision mode for a visual upgrade. A growing ecosystem of Dolby Vision TVs to give games ultravivid imaging beyond current TV standards ensures that your artistic intent is preserved for all players.
Dolby Vision achieves this astonishing image quality through innovative technologies that can deliver highlights up to 40 times brighter and colors never seen before in any game. Dolby Vision also reveals more of the game's details by mapping your content precisely to the capability of a Dolby Vision display without any user calibration required. Night environments actually look like nighttime, while colorful sunny days convey emotions more true to life. With this enhanced range of features, your customers will experience your game in a way that draws your customers further into your world and can raise your visual bar even higher.
Why Dolby Vision?
Dolby Vision allows you to create amazing worlds with colors and dynamic range. Click here to learn more about the value that Dolby Vision can provide.
Learn More
Request Plug-in Access
To get started with Dolby Vision tools, including the Dolby Vision Plug-in for Unreal Engine, contact us today!
We will get back to you as soon as possible.
Contact Us
Logos and Guidelines
For Xbox Series X|S Gen 9 games that are utilizing the Dolby Vision Xbox Platform Solution, please download the Dolby Vision logo from this site.
For logo use with games utilizing the Dolby Vision Real-Time Rendering SIDK, please contact us.
We ask that prior to logo download, you review the Dolby Vision Requirements Notice and complete the Dolby Vision Requirements Form. Please submit any artwork containing the Dolby Vision logo for review to games@dolby.com prior to game manufacturing/distribution.
Please refer to the following Usage Guidelines for logo parameters, sizing, color palette, and correct usage of Dolby trademarks and technology names.